Secrets to Setting Up Your Business to Succeed ... Legally!
How to Plan, Start, and Grow a Thriving Business without the stress, constant overwhelm, and the momentum crushing question, "Am I Doing Everything Legally?" By the end of this Masterclass You Will Understand the 4-Cornerstones of Setting Up a Successful Business – The Right Way – to Attract more Customers, Reduce Your Taxes, and Protect You From Business Lawsuits. If you downloaded by free Rapid Recon Plan, you won't want to miss this in-depth study into setting your business up to succeed … legally!
What if you could legally set up and grow a profitable business without spending thousands on expensive attorneys or outrageously priced coaching programs?
If you are serious about owning a SUCCESSFUL BUSINESS, are able to learn new strategies and techniques, and willing to work hard, then this Masterclass is for YOU!
In order to Launch or Grow a Successful Business you need to set it up in a way that Propels you toward success with the Right Strategies and Tools, while Minimizing your Legal Risks.

In other words, you need to set it up THE RIGHT WAY!

And this FREE Masterclass will teach you how.

In this masterclass you'll learn ...
THE 4-CORNERSTONE APPROACH
How to build a foundation for long-term success by establishing the 4-CORNERSTONES of business setup that are absolutely necessary to protect yourself and to propel your company to great profits.
The #1 reason businesses fail and how to avoid it.
The Elite – yet simple – Business Structure used by Asset Protection Attorneys to help clients Reduce their Taxes and Shield their Assets from lawsuits.
This exciting section will explore if your business will be profitable before you spend thousands of dollars and countless hours on a potentially bad idea.
An easy-to-understand breakdown of the 6 areas at most risk for a lawsuit and what you need to do to set up your business legally to protect yourself.
How to Start A Business Is About to Change In a Big WAY.
No more blindly guessing and stumbling through the setup process hoping you are doing the right things in the right way.
In this free Masterclass, I give you exactly what you need to Start and Grow your Business Legally and Profitably, including tips for strategic planning, risk evaluation, business organization, client attraction, and asset protection. My experience has rocketed my own companies to Explosive Growth and Success and now it can help you too!
THIS MASTERCLASS IS A MUST-ATTEND IF: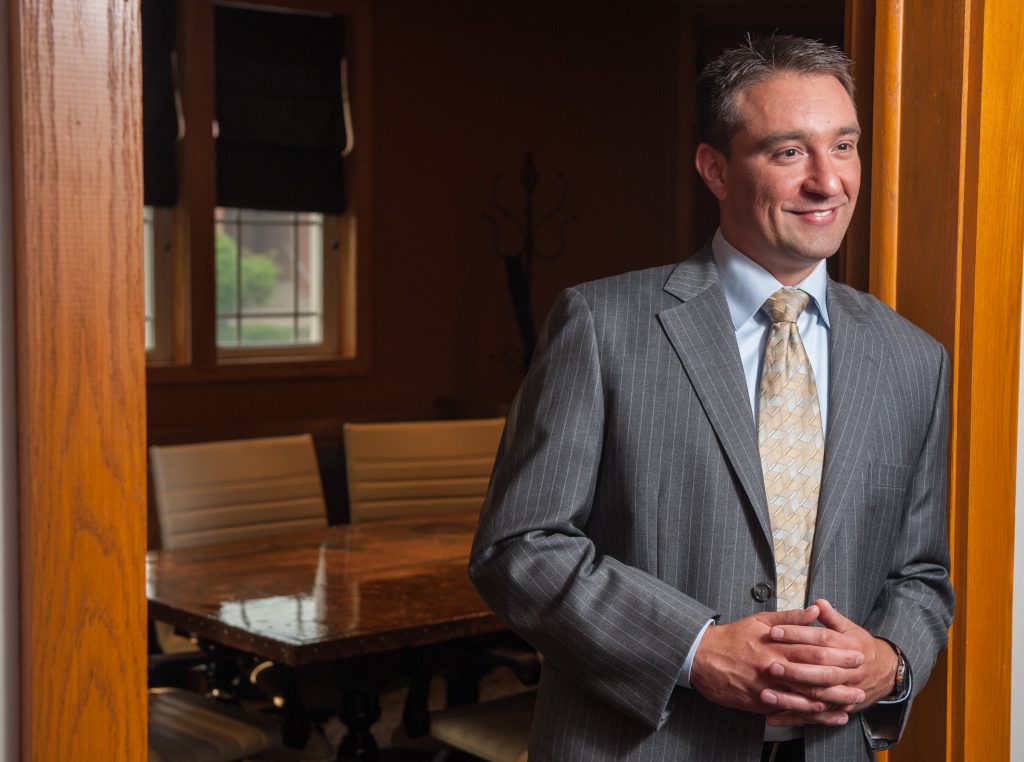 Jedediah McClure is an attorney, former business professor, successful entrepreneur, and award-winning author. He has built multi-million dollar companies in multiple industries, is an accomplished public speaker, and has received wide-spread praise for his ability to educate and inspire others. He has appeared on NBC's Dateline, Investigation Discovery, the New York Times, and Bloomberg BusinessWeek and was the Keynote Speaker at Northern Illinois University's College of Business BELIEF Week.
Jedediah's talents for strategic planning, risk evaluation, business organization, and leadership were key factors in his ability to lead multiple organizations to explosive growth and success. But in 2012 a trusted business partner embezzled millions of dollars from one of Jedediah's companies and killed two partners. At great risk to his own life, Jedediah spent more than a year exposing his former partner and uncovering evidence that would later be used in his arrest and conviction. Jedediah was the target of two attempted murder plots and suffered enormous financial loss, but rather than allowing this tragedy to defeat him, Jedediah learned from his experiences and created invaluable tools for creating success and protecting his wealth in the future.
Today, one of Jedediah's greatest passions is using what he learned to teach other entrepreneurs how to become successful and protect their wealth in their own business and investment endeavors.
Make sure you don't miss this incredible opportunity to learn how to set up your business The Right Way to Make More Money, Reduce Your Taxes, and Protect Yourself from Lawsuits.
Your choice: May 11, 12, 18, 19. Register Below.
Tuesday, May 11 @ 10 am cst
Wednesday, May 12 @ 12:30 pm cst
Tuesday, May 18 @ 10 am cst
Wednesday, May 19 @ 12:30 pm cst

Contact us
Admin@SupernusLaw.com
(815) 710-0200
Visit us
www.SupernusLaw.com
735 Independence Avenue
Sycamore, IL 60178