Special Report: Get the F.A.C.T.S. About Business Entities

Thank you for requesting our Special Report, it is on its way to your email.
IMPORTANT: If you are a small business owner, your business may be putting you and your family in risk. 
Read the page below to discover how one specific entity – if properly structured – can maximize your liability protection, minimize unnecessary taxes, and enhance your company's credibility.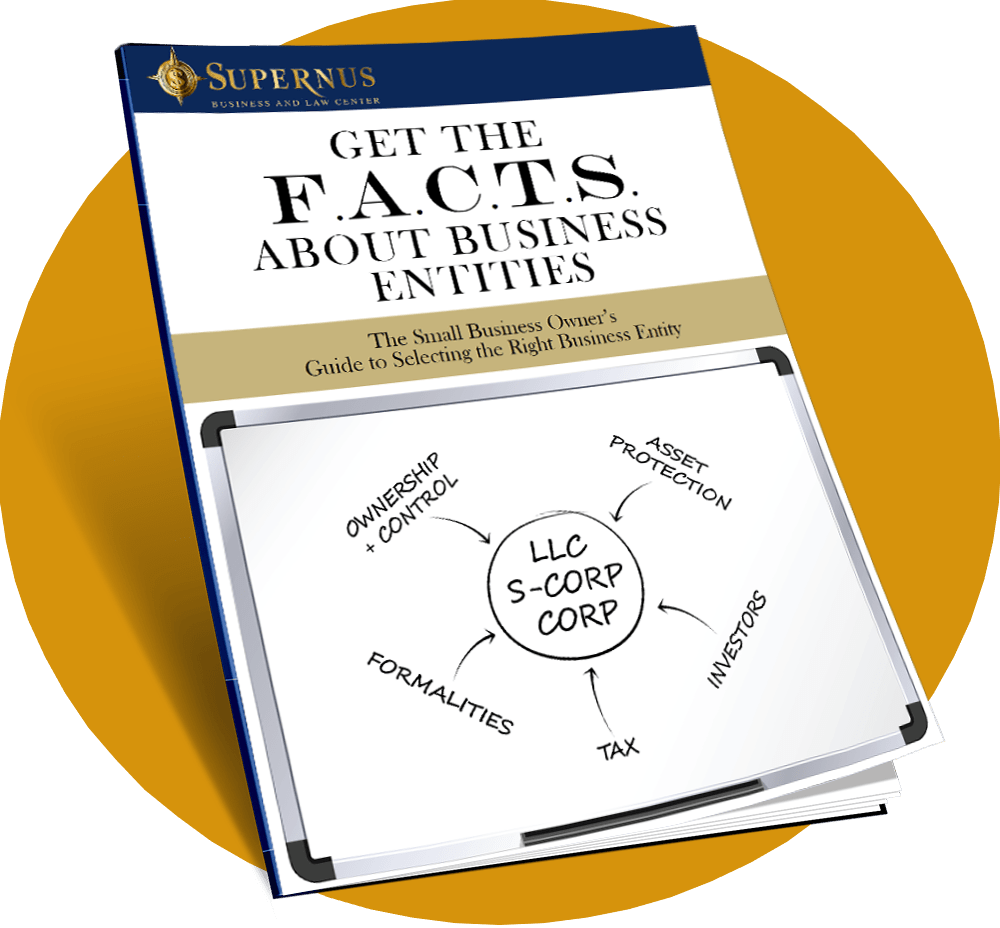 Attention Small Business Owners
PROTECT Yourself from Lawsuits, Avoid Excessive Taxes, and Increase Your Company's Credibility with a
SUPERNUS
Limited Liability Company (LLC)
And Get the Peace of Mind of Knowing That You, Your Family, and Your Personal Wealth Are Protected From Lawsuits Arising From Your Business.

And the Best Part: We do it ALL for you so you eliminate the frustration and confusion of complicated legal documents and focus on what really matters – making your company a success!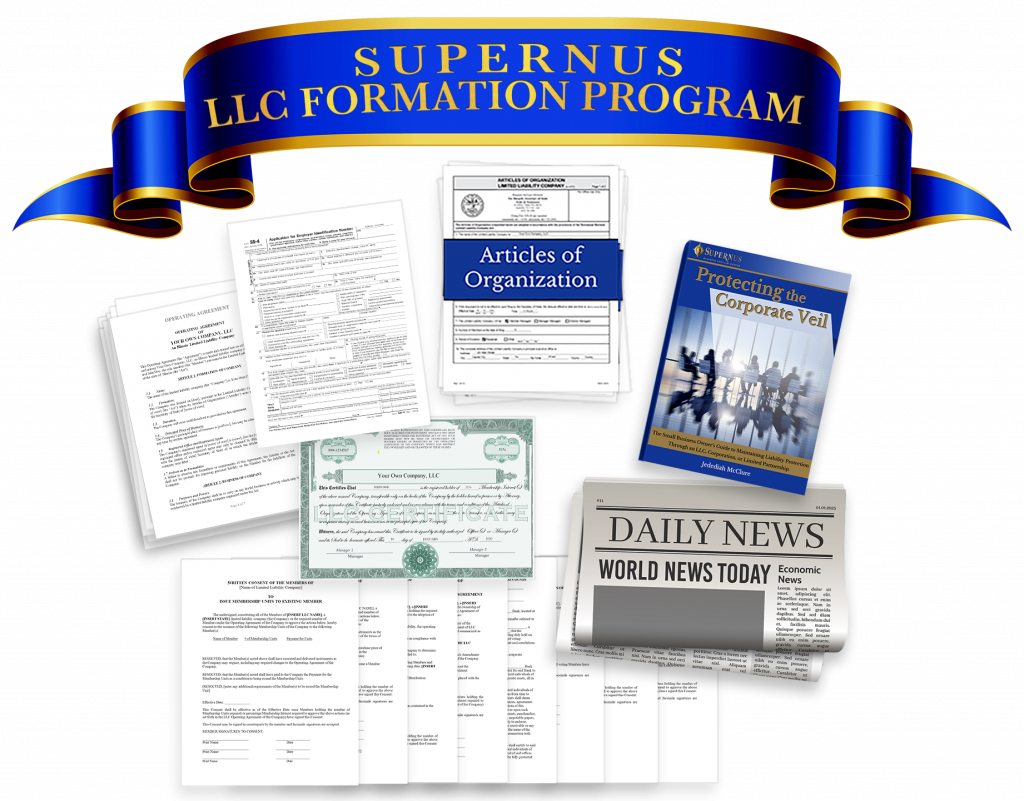 Schedule a consultation with a Supernus licensed attorney and get protected today!
YOU CAN build a successful business with full confidence knowing that your personal assets are protected because your LLC was created properly and custom-tailored to your unique situation...

EVEN IF you don't know anything about business law, don't want to spend hours and hours reading mind-numbing statutes and confusing legal documents, and don't want to spend thousands of dollars on unnecessary legal fees.
Schedule a call and get protected today!
If You Own a Small Business You May Be Putting Your Savings and Personal Property at Risk!
In today's lawsuit obsessed culture, if you own a small business,
getting sued is not a matter of IF, but When.
So the big question on the minds of my clients is:
How can I protect myself from lawsuits against my company?
An LLC Protects You by Creating a Legal Separation Between You and the Business
In general, when you own a business, there is no legal separation between you and your business – basically, you are your business. So, if your business gets sued, you get sued too. 
And, if your business is forced to pay money in a lawsuit, you are the one paying for it.
To protect business owners, the government created LIMITED LIABILITY entities (these include LLCs, corporations, and limited partnerships). These entities create a legal separation between you and your business, so if your business gets sued, you are not personally responsible.
Imagine that the government created a magic box that is designed to exist independent of anyone else.
This magic box is treated like a human: it has certain rights; it can buy, sell, and own property; it can sue and be sued.
For a fee, the government gives you one of these boxes (an LLC) and you put your business into this box.
The walls of the box legally separate anything inside the box (your business) from anything outside of the box (you and your assets).
If your business gets sued, that lawsuit stays in the box. Your business may be required to pay damages in a lawsuit, but only to the extent that your business has money or assets. YOU cannot be pulled into the box to pay for the lawsuit.
When used correctly, an LLC legally separates YOU from YOUR BUSINESS, protecting you from business lawsuits and debts!
In addition, the separate business entity enhances your credibility because it shows people that you are serious about your business.
It can also open the door for tax advantages and strategies that you might not be eligible for as an individual.
Simply Filing an LLC is Not Enough,
and it Could Leave You Vulnerable to Lawsuits!
I have talked to numerous small business owners who were devastated when they discovered that after a lifetime of hard work and sacrifice, their entire savings was threatened by a single lawsuit – a lawsuit that could have been avoided if they had taken 1 important step: Properly Creating a Custom-Tailored LLC.
I'm not talking about simply filing an LLC in your state – a lot of people do that and a lot of people lose as a result. Over the last decade, in more than 40% of lawsuits involving LLCs the plaintiff was able to break through the LLC's protection (break through the walls of the box) and hold the owner personally liable. 
Because simply having an LLC is not enough to protect you!
You Need to Satisfy 3 Important
Requirements to Get an LLC's Protection:
File the Correct Legal Documents
Completely and in the Right State
Improper filing is a common problem and it could doom your business from the start.
Many years ago as a young business owner, I filed a lawsuit – on behalf of my company – against a competitor who was stealing my clients, and l lost. It cost me thousands of dollars in attorney's fees, it hurt my reputation, and I lost a lot of business.
I thought that a valid legal claim against the other company would be sufficient, until I discovered that not having the proper filing in the right state meant my company was not recognized by the court of that state, and therefore I did not have standing to sue.
My company's LLC was originally created in Arizona but when I moved operations to Illinois I thought I could save money by not registering the LLC in Illinois (after all, it was still registered in Arizona, so shouldn't that be enough?)

As it turns out, it wasn't.
Seemingly small decisions during your LLC creation, such as whether it is a single-member or a multi-member entity, whether it is member-managed or manager-managed, whether it exists in perpetuity or a fixed term, and which state you file in, have significant implications for your operations, privacy, and liability protection.
Simply put, the laws surrounding LLCs are complex – and they vary from state to state – and your initial decisions when creating your LLC will have a huge impact on how well the LLC can protect you.

It's time to get the full benefits of an LLC by turning to an experienced professional who can properly evaluate your business and determine which options are best for you and your business in your unique circumstances.
But first, we need to evaluate your business to determine the best structure and location for filing, accurately complete the necessary documents, and complete the formation process.

With the Supernus LLC Formation Program:
Don't know which state to file in, NO PROBLEM!
Don't know the filing requirements for your state, NO PROBLEM!
Don't know if a single-member entity will leave you vulnerable, NO PROBLEM!
WE DO IT ALL FOR YOU, SO YOU KNOW IT'S DONE CORRECTLY!
Understand and Follow a Few Basic Rules to Protect the Corporate Veil and Maintain Liability Protection
Clients often ask me why business owners are held personally responsible in almost half of all lawsuits even if they have an LLC.
The #1 REASON: failure to follow the basic rules.
There are 5 categories of rules, and liability protection hinges on whether or not you follow those rules.
Unfortunately, most business owners don't know what those rules are.
And as a business owner, you are probably too busy to spend hours and hours researching legal statutes and court decisions.
To solve this problem, I wrote the Special Report: PROTECTING THE CORPORATE VEIL: The Small Business Owner's Guide to Maintaining Liability Protection With an LLC, Corporation, or Limited Partnership. 
This complete guide explains the legal concepts of limited liability and the corporate veil, and breaks down, in easy to understand terms, the 5 specific rules that an LLC can never violate (and what to do if you have violated these rules).
This important guide will explain:
Yes, getting the benefits of an LLC requires following specific rules.
Now, with this incredible guide you can act with full confidence knowing that you are protected because you understand and follow the basic rules to stay in compliance.
Create a Strategically Designed Operating Agreement That Puts YOU in Control of How the Court Treats Your Company
When it comes to laws that will govern what happens with your LLC, YOU ARE IN CHARGE!
Unlike a corporation, there are only a few mandatory laws governing LLCs. In most states, the laws governing LLCs are actually default rules, and that means they are optional.
That means that you – as the LLC owner – get to decide how your LLC is treated and how problems are resolved, as well other issues such as how payments are distributed, how the entity is taxed, and if creditor's can take the company assets.
You set the rules for your LLC in an OPERATION AGREEMENT – a contract between the owners of the LLC that lays out how the LLC will be managed.
Your Operating Agreement should be custom-tailored to your specific business situation, it should anticipate and thoroughly address potential problems, and it should be designed to protect your specific interests.
But, if you don't have an Operating Agreement, or your Operating Agreement does not address specific problems, then the courts will apply your state's default rules … and you might not like the end result.
But, if you don't have an Operating Agreement, or your Operating Agreement does not address specific problems, then the courts will apply your state's default rules … and you might not like the end result.
That is why a concise, custom-tailored, and well-drafted Operating Agreement is an essential part of an LLC's protection.
But, many LLC owners do not have this essential document.
Why?
Because the State does not provide Operating Agreements, so if you filed on your own then you are missing this essential document and giving up significant control of your entity.
Similarly, most online incorporation services do not include an Operating Agreement when you file through them.
Or, they give you a generic template that does not take into account your personal situation (that's because only an attorney is licensed and trained to draft complex legal documents like Operating Agreements.)
Either way, if you purchased your LLC online then you either don't have an Operating Agreement or it isn't custom-tailored to protect you.
And that leaves you vulnerable to lawsuits.
With the SUPERNUS LLC Formation Program a licensed attorney will custom-tailor your Operating Agreement specifically for you and your unique situation. 
Your Custom-Tailored Operating Agreement will establish:
The Supernus LLC Formation Program
It took me more than a decade, and multiple, very expensive failures to learn how to form and structure an LLC to actually protect me from business lawsuits and debts and I want to share my decade of experience and hard-earned expertise with you.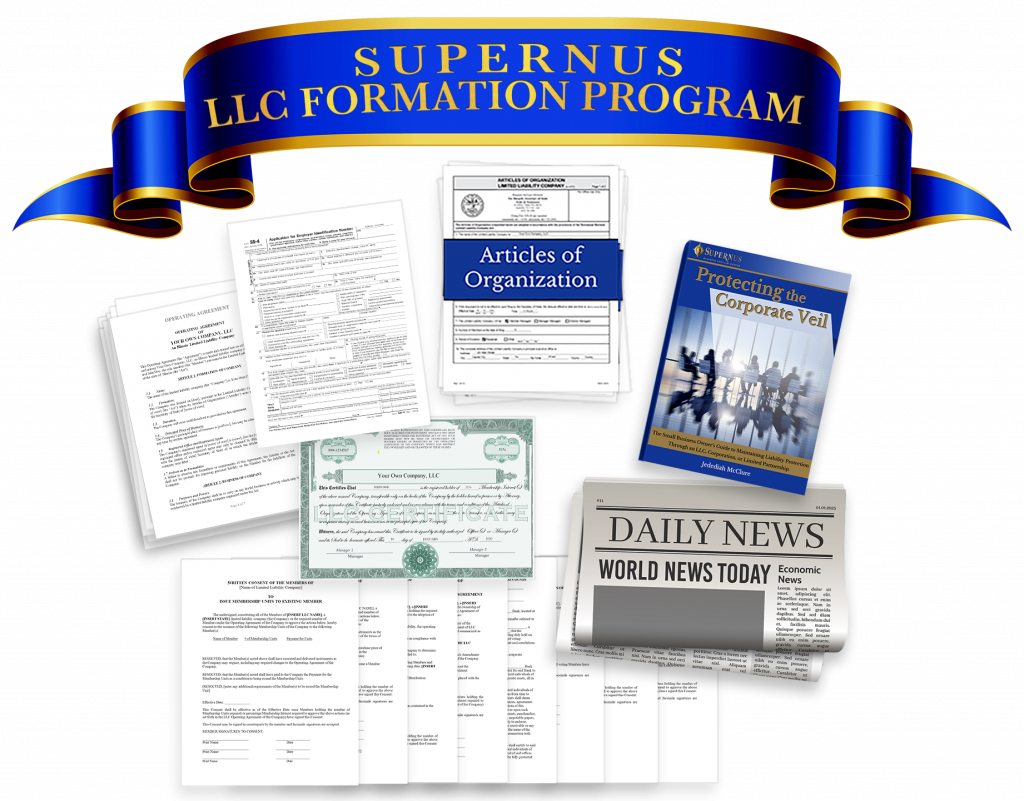 The SUPERNUS LLC Formation Program is a full-service formation program that allows you to create an LLC or corporation in ANY state for only $900, plus filing fees (a Series LLC is $1,500 plus filing fees). 
Now, YOU can have the Protection, Credibility, and Peace of Mind of a custom-tailored Supernus LLC too.
With the Supernus LLC Formation Program, here's what you get:
A licensed attorney will Analyze and Determine the Appropriate State for filing (value $75)

Conduct a business name search for conflicts

 

(value $50)

Draft all necessary filing documents 

(value $200)

File all necessary forms with the State and IRS (300)

Obtain a Tax ID number

 

(value $75)

Publish the Articles of Organization in a local newspaper

 

(value $150)

Create a Custom-tailored Operating Agreement

 

(value $1,200)
The Supernus Complete Guide to LLCs

 

(value $20)

Create a "corporate" kit with necessary Operating documents

 

(value $75)

Authorization/Ratification forms to conduct specific actions

 

(value $75)
Guide to Preserving the Corporate Veil (value $25)
And we will create your LLC in ANY state for one flate rate (plus filing fees).
It's Time to Get the Protection and Credibility Your Business Deserves!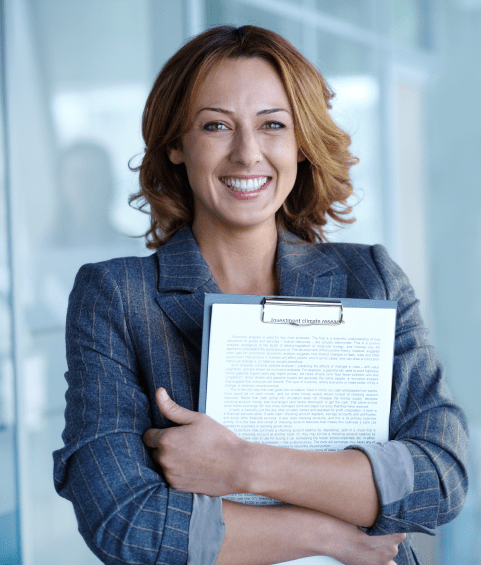 Imagine running a successful business, operating a rental property, or building a retirement portfolio without worrying that a single lawsuit could wipe it all out.
Yes, you too can have the protection, credibility, and financial advantage of a strategically designed and custom-tailored SUPERNUS LLC.
It's time to protect yourself, your savings, and your family from business lawsuits.
It's time to increase your company's credibility and legitimacy.
It's time to increase your options for reducing your tax burden.
It's time to take control of your future and minimize unnecessary risk.
Today, you can get protection, credibility and peace of mind from a SUPERNUS LLC knowing it is strategically designed and custom-tailored to protect you from business lawsuits and debts, or you can continue to experience the frustration of sorting through confusing legal documents, threatening compliance letters, or expensive attorney's fees, and the stress of worrying that a single lawsuit could strip away your life's savings.
Schedule Your FREE 15-minute Consultation Today!
If you are ready to eliminate the hassle, wasted time, and uncertainty of navigating confusing government websites or Do-It-Yourself programs, then click the button below to schedule a FREE 15-minute consultation with a licensed attorney and get on your way to forming a SUPERNUS LLC today.
Get the PROTECTION, CREDIBILITY, and PEACE OF MIND of a SUPERNUS LLC today.

Let us create your custom-tailored LLC the right way so you can focus on what is really important – making your business a success!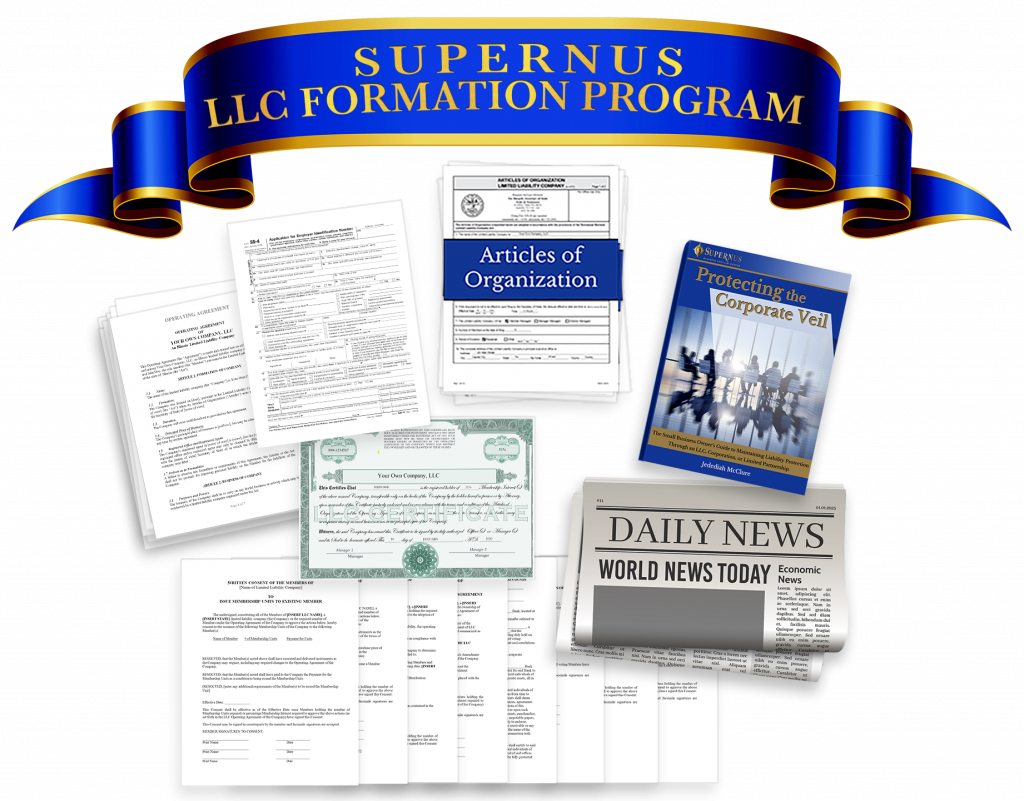 Schedule a consultation with a Supernus licensed attorney and get Protected today!
See What Our Clients Are Saying About Supernus!
"Treated Me Like Family!"
Jennifer Waldsmith, CEO
The Mom Empire, LLC
"I Could Not Be More Impressed..."
Scott Ford, Business Owner 
Republic Tree Service, LLC
What Our Clients Are Saying About Founder Jedediah McClure
"I can't speak highly enough of this man, his goodness, integrity, commitment, passion, and loyalty as well as his ability to get down to business and get things done. He is one in a million!"
"His invaluable, from-the-trenches, insights have saved his clients millions of dollars and has made the difference between successful investing and life-altering mistakes."

This man was born to lead and transform lives. Jedediah is a Superstar in every way!"

Schedule a call and get protected today!

We guarantee that the State will approve your LLC filing within 90 days or your money back, guaranteed. In other words, if the State government rejects your LLC within 90 days of filing we will refund your payment.

IMPORTANT CONSUMER INFORMATION
The choice of a lawyer is an important decision & should not be based solely upon advertisements. 
These materials have been prepared by the Supernus Business & Law Center for informational purposes only and are not intended as legal advice. Transmission of this information is not intended to create, and receipt does not constitute, an attorney-client relationship between the sender and receiver. Internet subscribers and online readers should not act upon this information without first seeking professional legal counsel.
Jedediah McClure, J.D. is a best-selling and award-winning author, business professor, investor, entrepreneur, and former business executive turned attorney.  He has built multi-million dollar companies in multiple industries, is an accomplished public speaker, and has received wide-spread praise for his ability to educate and inspire others. He has been featured on NBC's Dateline,  Investigation Discovery, the New York Times, and Bloomberg BusinessWeek.
PRIVACY STATEMENT                      TERMS & CONDITIONS                         DISCLAIMER
© Supernus Business & Law Center. All rights reserved. 2020.